Shapelets at
Big Data & AI World Spain 2023
Your chance to meet exciting solutions for your company
Are you ready for one of the most exciting events in the realm of data and AI? We are thrilled to announce our attendance as Silver Sponsors at the Big Data & AI World Spain! It will take place in Madrid in less than two weeks.
This year, as silver sponsors, we are excited to bring our expertise in data management to the forefront and help companies get their best business intelligence and data management solutions for their processes.
Dates: October 30 and 31, 2023
Stand Number: 3B17
1. Speaker Session: "Real-Time Vector DataBases"
On October 30th, our very own CEO, Justo Ruiz Ferrer, will take the stage as a speaker. He will deliver an insightful session titled "Real-Time Vector DataBases".
This presentation promises to be a game-changer, exploring the world of real-time vectorized datasets. For more details, you can visit the conference link

here

.
2. Visit Our Booth!
During the event, we invite you to visit our booth 3B17. Our team will be on hand to assist professionals like you in discovering the best data management solutions for your company.
Whether you have questions, need guidance, or simply want to explore our offerings, our experts will be there to help. Don't miss the opportunity!
3. Challenge: Are you faster than Shapelets REC?
We've got an exciting surprise in store for all attendees! Test your skills against Shapelets REC in a quick and fun game.
Are you faster than our cutting-edge technology? The stakes are high, with a big prize awaiting the ultimate victor!
Don't miss this chance to participate and showcase your prowess!
Stay tuned for more updates, insights, and live event coverage as we gear up for the Big Data & AI World Spain event. Follow us on Twitter to get all the updates!
Join Shapelets at booth 3B17 and be part of an extraordinary journey into the world of data management and AI.
We look forward to meeting you in Madrid!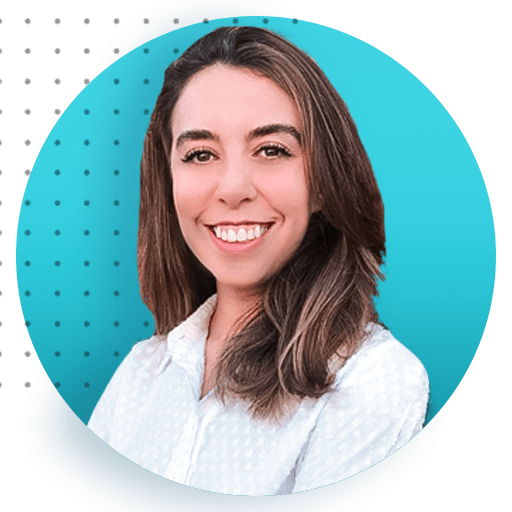 Fátima Ramos
Digital Marketing Manager
Fátima is our Digital Marketing Specialist. Her role at Shapelets is to plan and execute digital marketing strategies and content to creatively develop and optimize our business on different platforms. She specializes in SEO, eCommerce and digital content.
She has worked on projects for several Spanish and international companies in different sectors such as finance, automotive, energy and consumption. Fátima originally received her Bachelor's Degree in Applied Management at the University of Navarra and has a Master Degree in Digital Marketing from ESIC Business & Marketing School.