5 MUST-HAVE FEATURES OF A
DATA ANALITICS PLATFORM
A platform specializing in Data Science

5 features for a Data Analytics platform
Data has become one of the most important assets that companies have today as it allows them to make better decisions for their businesses. Hence it is so important to have tools that facilitate their analysis and to have a team of data scientists capable of extracting the most relevant information. As the volume of data collected by companies is increasing, businesses are forced to develop systems that allow them to find the most relevant data.
However, not all companies manage to get the most out of their data scientist teams, as professionals often work with different platforms that complicate the agile extraction of conclusions from the data, as well as its communication. In this sense, it is important to have centralized management of data analysis, allowing all professionals to use the same tools and use same standards so that the information gathered is useful.
Data analytics is the process of using data to gain insights that help businesses achieve value. This can be done using software and analytics platforms that provide data scientists and analysts with tools that make it easy to analyze data, while also allowing them to focus on exploring and understanding data rather than spending time on reporting or managing data.
In short, with the aim of pointing out the main needs that a platform for data scientists must meet, we have listed the following 5 must-have features that any data analysis tool must meet:
To be effective and useful, every data platform must support a variety of use cases. This requires the platform to have strong user management capabilities that allow administrators to enable or disable data sources and access them at will.
These same capabilities must work across all services and data types so that users can be granted access only to those services and data types for which they are authorized. Finally, the system must be scalable to support an ever-increasing number of users, accept new data sources, and process large datasets.
An analysis can be all the more enriching when more people work on its development and have access to its conclusions. Therefore, it is important that all professionals working on the platform have appropriate access to all data and resources whenever they wish.
When a company has multiple departments, users need to know how to collaborate with each other. A good data analytics platform allows for collaboration within and between the company. In this way, users can easily create workspaces and invite other users to those workspaces so teams can work together on the same data.
It is essential that the platforms used by data scientists can be adapted to new resources that facilitate their integration. In this way, they will be able to access new tools that appear on the market or that come from new academic developments, avoiding the use of obsolete tools. Also, they will be able to easily integrate other data sources or systems into their analytics project on the platform. By doing this, they will have a complete perspective and could work on all their data in one place.
Another key element to look for when starting to use a platform is that it can be installed and learned to be used quickly and easily. When selecting a service, it is important to assess that it can be used immediately, without compatibility problems between systems and that its adoption will not involve major difficulties.
In order to extract value from data and communicate it within the organization without any barriers, data scientists must be able to individually create the spaces and environments they need without having to rely on other profiles within the company.
To conclude, data science and data analytics is a process that helps businesses understand the data and extract insights that can generate value.
Great analytics platforms make it easy to find the data you need, model it, collaborate, and make decisions based on the right insights.
These platforms are software that easy the way to access relevant data sets, question the data, and get answers that point them in the right direction for further analysis. It should also have features such as pre-built analytical algorithms, automated modeling, visual reports, alert notifications, and collaborative workspaces so that users can spend their work time in a more efficient way.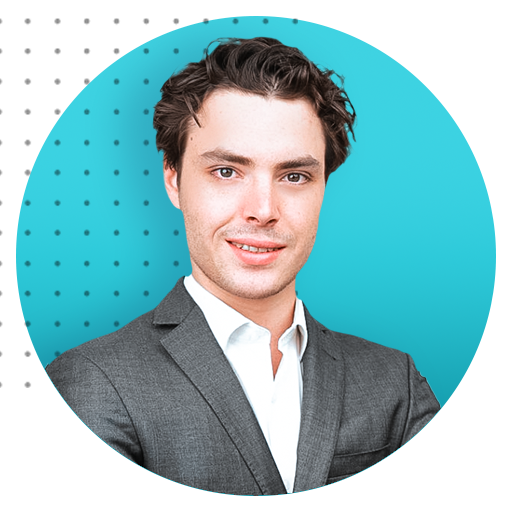 Daniel Ramírez
Engineer
Daniel is a Data Engineer for Shapelets. He is an integral part of the back-end development team, where we develop a high-quality platform ensuring the best product design with valuable functionalities for data scientists. Daniel supports the team with his diverse background in Software Engineering.