A day in the life of a data science
By Adrián Carrio

The data scientist profile
by Adrián Carrio
Today, we bring you an interesting topic: a day in the life of a data scientist at a start-up.
A data scientist's workday is never the same. They are the rock stars of the tech world and this requires some specific skills. Some days they'll be working on data analysis, some days they'll be preparing presentations, and some days they'll be meeting with clients to help them understand their data better.
Data scientists are constantly looking for opportunities where they can apply their skills, so they can make an impact on the business or organization. And who is better to explain this to us than our in-house data scientist Adrián Carrio? He's a seasoned professional with an interest in drones and the writer of two of our phenomenal use cases so far.
Let's see what he does in a day and what can we learn from him!
What do you do day to day on percentages?
Understanding the problem I am trying to solve 10%
Extracting data from databases or files 10%
Cleaning data 30%
Visualizing data 10%
Writing reports / Data Apps 30%
Reading scientific articles 10%
What a data scientist should know?
A. C . A data scientist should have knowledge of math (algebra, calculus, and statistics), programming (at least in Python), machine learning (understanding models and how to use them), and then as much knowledge as possible about the specific field of application (details about the process being analyzed, how data is collected, factors of influence, etc.)
Are data scientists just engineers?
A. C . Not at all. To me, an engineer is a person with the ability to find the best solution to a technical problem. Data science involves many other things: asking the right questions, considering aspects that might not seem so relevant, deriving insights from model metrics, and communicating them according to the person on the other side, who may or may not have a technical background.
What did you study to become a data scientist? Is it what you envisioned yourself doing?
A. C . I did not really envision myself as a data scientist. I studied industrial engineering, which is quite a multidisciplinary degree, in which all the fundamental sciences (math, physics, chemistry) are covered as well as the specifics of many technical fields: electric/thermal machines, environmental sciences, logistics, manufacturing processes, etc. as well as business administration. I learned a lot about industrial processes, how they can be optimized, and the implications for the business.
Then I did my Ph.D. in Robotics and Automation, in which I did lots of coding, and developing algorithms for intelligent systems while taking some courses on machine learning and optimization. My Ph.D. enhanced my training in data science and has turned out to be very valuable, as it helped me develop critical thinking skills based on the use of scientific methodologies.
What kind of companies can you work for?
A. C . Potentially, any company dealing with data. However, data science is today mainly applied in finance and information technology businesses, where the value of data is more evident. This includes banks, investment companies, insurance companies, and the real state sector.
What is your favorite part of data science?
A. C . Model fitting. This is a complex process where many things can go wrong (e.g. under/overfitting), and you need to use your knowledge and skills to manage the computational resources that are available to you in order to obtain a very good model in a short amount of time and prove it has no biases and actually generalizes well to unseen data.
How can you be a good data scientist?
A. C. My advice is to ask many questions and learn as much as you can about the problems you are trying to solve. Even the smallest details might be relevant to your analysis. Also, keep learning all the time, and stay tuned for new tools or trends that might simplify your work or enhance your abilities.
Today's post allowed us to get a glimpse of the daily life of your average in-house data scientist at a start-up. How do they use their expertise there to improve the business? It's simple, they develop algorithms that can be integrated into business processes and solve critical business challenges. It's pretty varying and this is probably one of the greatest challenges of working in a data role: to know the impact and potential of your work and to try to reach them day after day.
Day-to-day, your data scientists will play a critical role in improving your business. How? In collaboration with the team, they develop algorithms that automate routine work and help your business reach new heights.
Read more about the data scientist's life on our blog!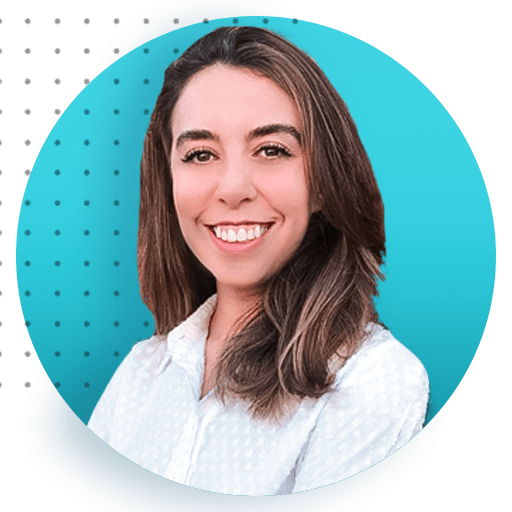 Fátima Ramos
Digital Marketing Specialist
Say hello to our Digital Marketing Specialist! Fátima's role at Shapelets is to plan and execute digital marketing strategies and content to creatively develop and optimize our business on different platforms. She specializes in SEO, social media and digital content.