Behind the data scientist
Nacho Rodríguez Solís

Welcome  back to
Behind the data scientist
Introducing Nacho Rodríguez Solís, Global Lead Data Scientist at Vodafone Business
Hello everyone, welcome again to this series of interviews by Shapelets!
As you know, we will be interviewing experts in the Data Science field in order to explore different topics in the data science community and put the Data Scientist professional into the spotlight.
Today, we are very happy to be joined by Nacho Rodríguez Solís, Global Lead Data Scientist at Vodafone Business. Nacho is also a professor at IE School of science and Technology and ESIC Business & marketing School.
During this interview, we discuss the key skills and challenges data scientists face in their daily work and much more! Don't miss it!
Watch the interview here below, don't miss it!
Could you please share your professional background with us?
Nacho Rodríguez – I graduated from the University of Oviedo, in Telecommunication Engineering. And after some internship experiences, I started working for this small data science consulting boutique, called Neometrics. And that gave me the opportunity to start working with some national clients such as Visa or Mapfre. And then that company was acquired by Accenture. So then the environment changed a little bit and we had the opportunity to start working for also international clients, so I had the opportunity to go to the States to work for EFree Energy and then spend a year in Montreal, working for the National Bank of Canada. So I also have international experience in international consulting.
And after 5 years of doing that, I followed some of my bosses, David González and José Luis Florez into the start of an adventure in Dive TV. And there in Dive TV, we used AI and ML applied to image, video, and sound data. That was a fun experience and that also gave me the opportunity to go back to the States as a Director of operations for the launching of our products.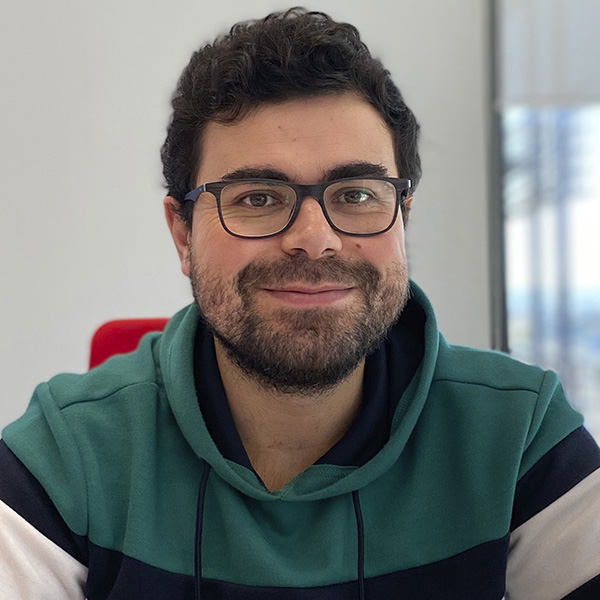 And 3 years after that, we started in Vodafone Business, I followed David González again into this new project, and we started this new big data and AI global team for Vodafone Business, almost 5 years ago now. And that's where I am now, I'm the Global Lead Data Scientist for that team. We have grown the team from 3 – to 4 people to more than 25 data scientists right now, in 5 different locations internationally. We are creating new data products for Vodafone and helping internally the organization to become a more data-driven organization. And that's what I'm doing right now.
Why did you choose Data Science?
N.R. – Well, I didn't, to be honest. I was super ready to get back to Washington DC to follow a completely different career. After my internship there, it was my friend David González who told me to look you may want to have a look at this opportunity which was called Data mining back then, not data science. To be honest, we didn't know about it at all, we had no idea. But he said "I think you're gonna be good at this, I think you are gonna like it", so I was lucky, I trusted my friend. So I didn't buy that ticket back to Washington. I stayed here and I think it was a good call, right? Because I still love what I'm doing, and the team we work together.
What do you like the most about your job?
N.R. – Well being around numbers and technology is always good, right? I've always been kind of a nerdy right? And I really like that. But I think that in our team we are very privileged, to actually feel the impact that we are having, even in working for a super international big corporate as Vodafone can be, right? If you zoom out a little bit, you can see the impact, you can see some products that didn't exist when we started, and we have created them or we have helped created them. You can see how that increased, how we have helped improve some of those other products. Now some products are like AI features that they didn't have, they are now better products. Or how we can change internal processes and how we can help the company be better, faster, or more accurate, and having the opportunity to really feel that impact it's a privilege, so that's something I really like. And of course, as I said before, having the opportunity to work with friends, I knew forever, I mean that creates a special environment, everyone cares about others, and that's something I really love about it.
N.R. – It's kind of hard to choose just one. There are two different people that come to mind. The first one will be Roberto Álvarez. Roberto is now the CTO of Prensa Ibérica., but 10 years ago he was my first project manager. And he taught me a lot of different things that I'm now using with my own team. Not only to pay attention to some details and of course learn lots of technical stuff from him, because he really knows his way through all technical details. But also you know those soft skills of building personal relationships, understanding that business is also personal, and the way in which he always tried to have a smile, make a joke, and tried to build a nice environment for everyone. That's something I really try to replicate from Roberto.
And the other one will be David Fierro, my colleague, who is the Technical Lead at Vodafone Business. The passion David has for what he does is incredible, you can really see that if you work with him on a project. That passion, that curiosity, that love for technology, combined with that personal touch of Roberto.
That's something that I would really like, if people that now work with me could see a little bit of Roberto and David in me, that would be great.
What advice would you give to data scientists?
N.R. – I'm honestly not sure if I'm in a position to share some advice with others. I can share though some skills that I think I struggled with and I'm still struggling with. I think it's important for us data scientists to work on that, which is being humble and nice to everyone around us. Let me explain this a little bit.
We typically tend to be super excited about the last fancy model that we have just developed. And it's great, I might be using these high parameters, super friendly processes, super fast now. And that is great for you, for us. But typically, it doesn't matter much to anyone else, what is going to make a difference is that combination of you, of us that we have the sexiest job in the world right now. But, working together with less sexy jobs, that combination when you work with your sales colleagues, IT, with everyone around, that's what is going to make a difference. We need to understand what's actually important, we need to understand to be humble and to be nice to our colleagues, as it is the only way we can really make a difference.
What are the main challenges for data scientists nowadays?
N.R. – I think it's difficult to keep up. I think it's really difficult to do our job and keep up in this industry which is continuously coming up with new ideas, technologies, libraries, and new products. It's kind of difficult to keep up with all that. In fact, I can't imagine more junior Data Scientists, that are just starting their careers, and getting to know everything. Even for a senior Data Scientist is difficult to do your projects and then keep up with what's happening. I think that's one challenge.
And the other is storytelling. I really think we need to get better at telling stories. In the end, especially for those of us who are applying Data Science to Business, we need to tell a story, we are storytellers. That's something we typically don't spend a lot of time doing while we are learning or studying in the early days of our careers. We tend to focus more on technical details, and I think it's super important that we get better at telling stories so we can communicate better with the business.
What are the main issues when communicating insights to the business area?
N.R. – Well I think on the one hand it's getting easier. In the sense that everyone in the different business areas knows more and more about data science, data, big data, and all these. So that on the one hand, makes things easier.
I mean it's funny to see how things have changed, right? In the sense that many years ago, we had to go to the people and convince the business colleagues that we can apply this data technical technique and help you make something as simple as selecting this target for a marketing campaign, right? I'm going to prove that this is going to improve your process. You needed to pitch and insist on it.
And now it's the other way around, you can get the normal meeting to build some customer segmentation, and you will find yourself in a position in which try to convince everyone that deep learning is not needed for that. That you can do this with maybe a simpler technique or similar. It can be tricky now that everyone knows more about what we do.
I think those are the challenges. I think is more challenging these days to select the right technique, and convince the business that maybe not the last thing they read in an article is the one thing we need to apply in order to achieve our objectives for this specific task. So those business communication challenges have evolved through the years, but they are still there.
What do you value the most in a data analysis technology or software?
N.R. – We tend to keep this position in which we try to be agnostic of technology as much as possible. And that technology is a tool for us, but it's probably going to change in the next years. We try to focus more on the main concept, on the reasoning. But it's true that for technology and software, it's nice if it's open source. It's also nice if you have a large well-engaged community only that keeps giving feedback, finding some new cases, and solving some questions.
What approach do you follow on a data analysis-based project?
N.R. – Well, it's easier said than done. But the idea at least is to try to be as fast as possible in building proof of concepts. We try to be very fast in interacting with these initial states and try to understand whether it's feasible or we have the data and technology we need, we have the knowledge and people we need for doing that, and we have the right stakeholders and engagement that we need. And try to get faster at that.
So our idea typically is to try to build that POC, and only then try to build the case for the scale-up of that project. One thing that it's true, that we have learned, and that it's very important for our approach is that business has to come first. That project has to come from a business need or business request, not the other way around. If we build it starting from the more data science part or if technology is the main driver, we have found from our experience that your chances for success are lower.
So the idea is: "Are we solving a business challenge?" If that's true, then let's try to trigger it as fast as possible and start looking for the right group of stakeholders. Those are the two main ideas we have when we start a project.
What skills does a data scientist need for 2022?
N.R. – A Data Scientist in 2022 is still a Data Scientist, right? In the sense that you need to know your way around data. You need to know how to build your data pipelines, know different techniques and algorithms to apply supervised or unsupervised learning, and probably need to know something about neural networks and deep learning too.
But maybe what it's a bit different now is that a modern data scientist is also going to need to know about cloud architectures and public clouds. And you are also going to need to know something about how to build data pipelines, how to deploy your models into production, and that the production environment is probably going to be cloud-based.
I think that nowadays you need to know not just about techniques and algorithms, but also about architecture, data engineering, and production environments. So it's more like an end-to-end process that you need to know.
But if you think about it, that's a super long list of skills and it's really difficult for just one person to have. So that leads us back to my previous advice, it's almost impossible for you to know everything about all those things. So typically you will be in a team in which other people will know more about all those things that are also needed. So that brings us back to my previous advice, what you need in 2022 is to be as humble and nice as possible with everyone else working around you.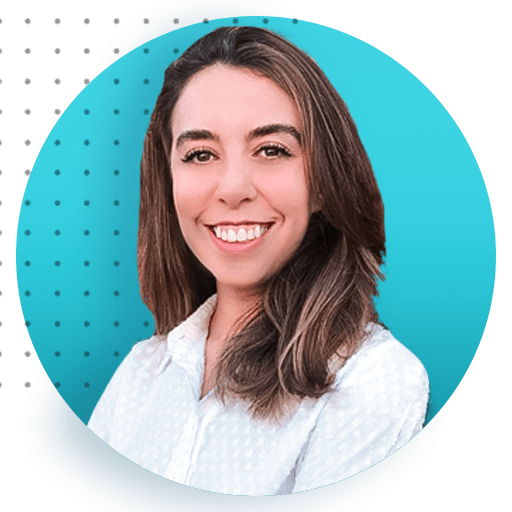 Fátima Ramos
Digital Marketing Specialist
Say hello to our Digital Marketing Specialist! Fátima's role at Shapelets is to plan and execute digital marketing strategies and content to creatively develop and optimize our business on different platforms. She specializes in SEO, social media and digital content.